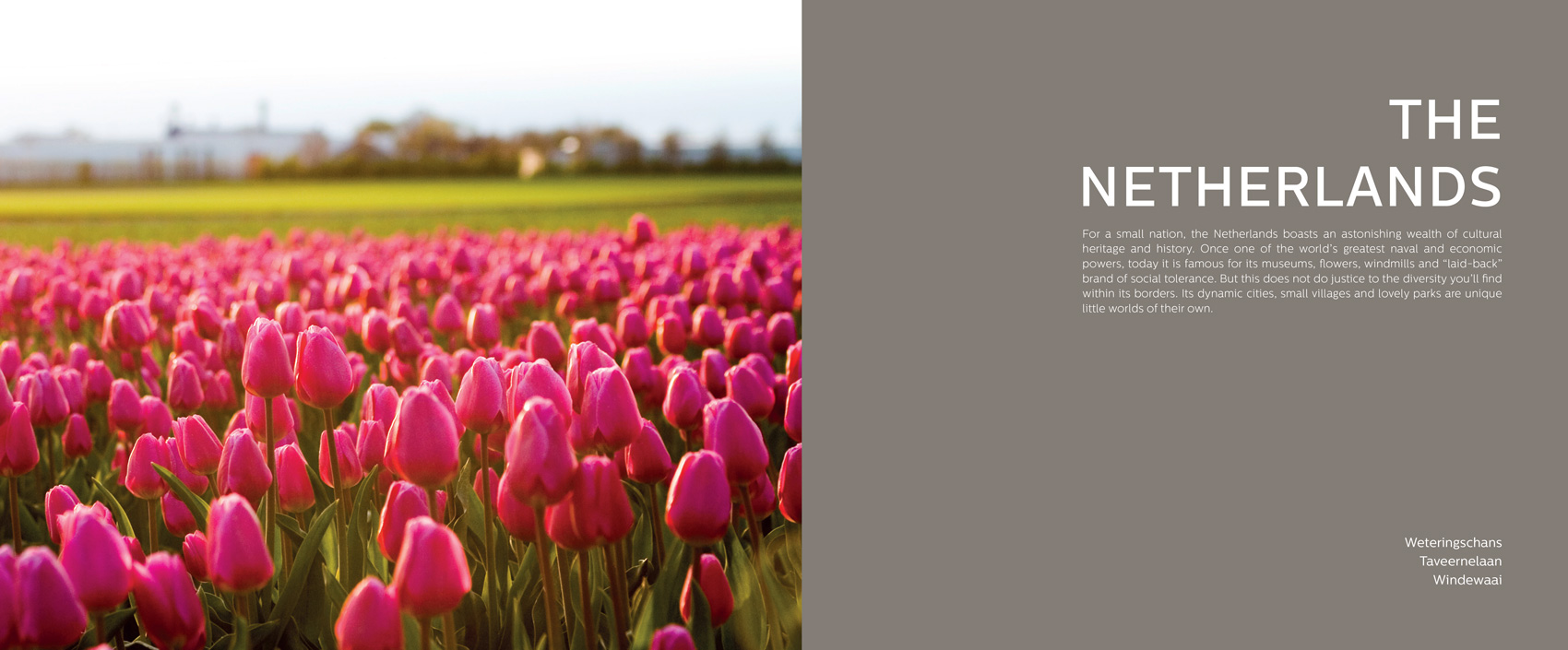 Located on a canal in the heart of Amsterdam across from the Rijksmuseum, this 1882 neo-Renaissance building is a registered monument and an eye-catching sight, with its large windows, balustrades and whimsical towers. The property was extensively and carefully renovated in 1995 to maximize its fairytale appearance, as well as its versatility for both residential and professional use. Highlights include stylish work and study facilities, imposing meeting and dining spaces, and two stylish, self-sufficient apartments for cosmopolitan pied-à-terre living.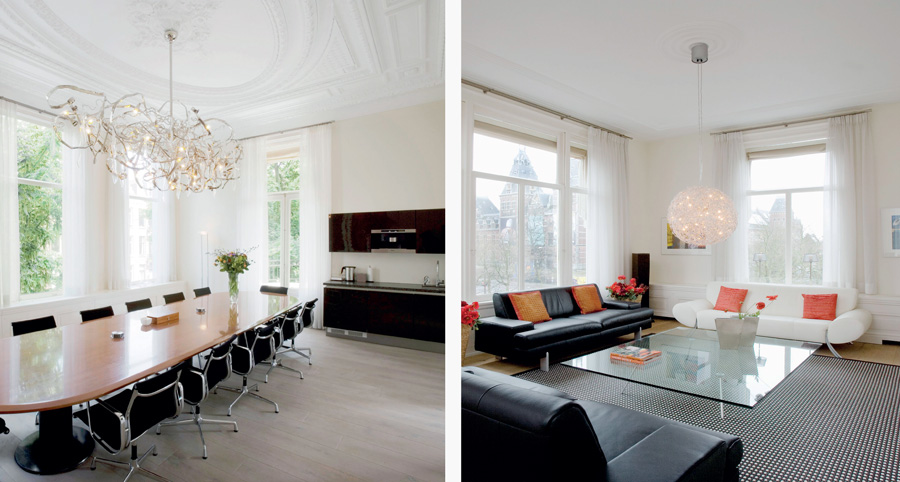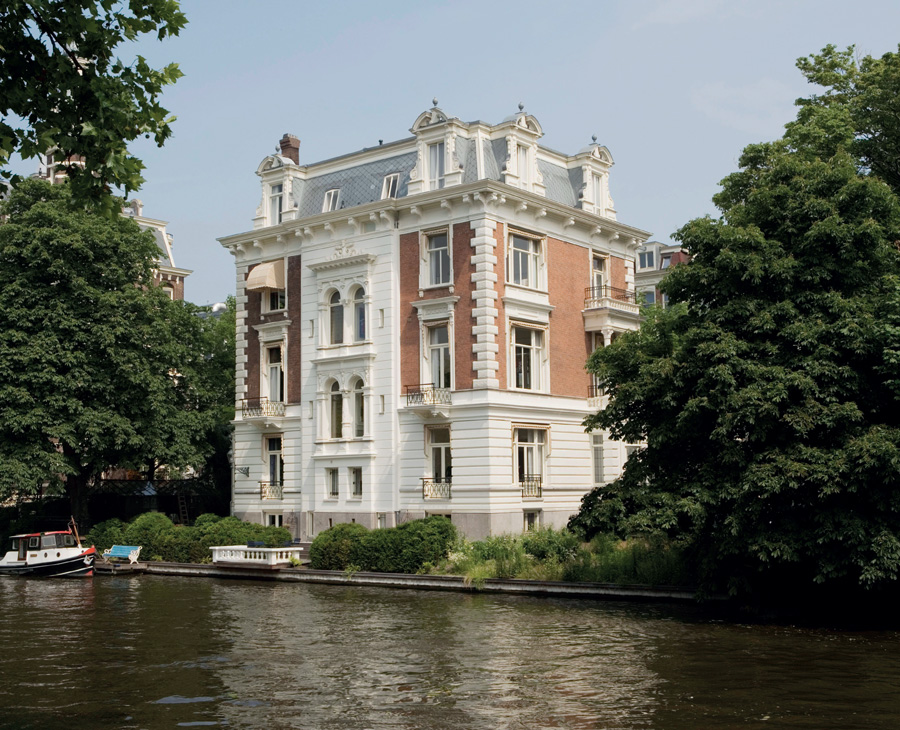 Designed in the mid-twentieth century by the famous architect Gerrit Rietveld, Taveernelaan is located in the leafy and exclusive village of Bosch en Duin. It was extensively renovated in 2007 with the aim of creating a more natural, organic flow and enhancing the pragmatism of the layout, while respecting the originality and integrity of Rietveld's design. New features and functionalities were also created, including separate office space, guest quarters and a swimming pool.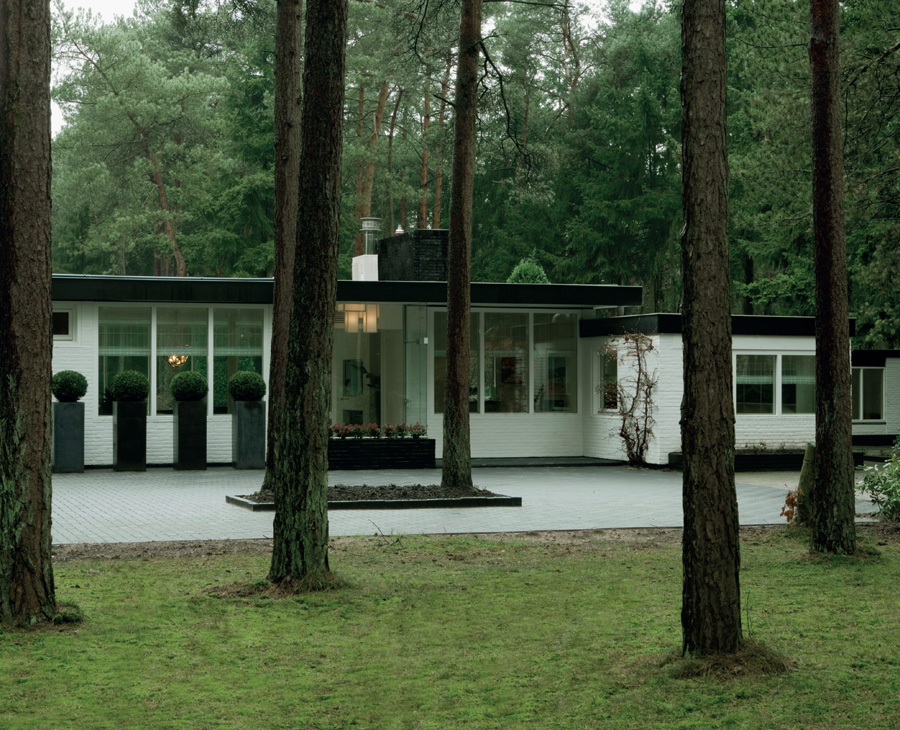 Henry van de Velde, one of the founders of the Art Nouveau movement, designed the original Windewaai villa. It was later owned by the Kröller-Müllers, a prominent couple in the Dutch art and business worlds. Some 18 months of intensive renovation, in which many walls dividing small rooms were removed, created a unique and modern interior of generously sized spaces that flow together in a logical, functional and harmonious way. Great care was taken, however, to preserve as many authentic details as possible, including unusual doors, classic window frames and the traditional rafter beams on the upper floors.