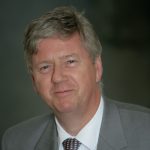 Welcome to my world…
Between these pages you'll find a combined history and vision of more than 25 years of experience and innovation in the international real estate market.
As an explorer and an entrepreneur, I've always found myself attracted to discovering opportunities, making deals, and maximizing potential. I've always tried to find new possibilities and ways to translate them into something
that makes people's lives more enjoyable. This quality is really what sparked off the La Perla journey, and continues to inspire it to this day.
History of an innovative concept
Technically, it all started in 1987, when I bought my first holiday home on the Costa del Sol in Spain. Soon after, I set up a small real estate agency there – Marbella Residences. But the real strides began when I moved from the Netherlands to Spain in 1994, and started real estate development activities a year later. We began buying homes, giving them a luxury make-over, and re-selling them. Eventually, we took over and expanded a complete development in the hills and began enhancing it along the lines of my vision of an international community. In this way, La Perla de la Heredia was the first "flagship" of the La Perla product line.
Over the following years, we added more projects and La Perla Developers emerged, with its portfolio expanding to include properties not only in Spain, but in other locations such as the French Dordogne. We focused all our projects on two main pillars: outstanding locations and exclusive architecture. And our concept was a success, with many satisfied and happy customers. But we were searching for something more, something intangible – something completely unique – to add to our proposition.
Creating a lifestyle
That's when La Perla Living was born – an original after-sales services concept that provided homeowners with whatever personal assistance they need to make their lives easier, more exciting and more enjoyable. As I have always been more attracted to the creative side of this business, I was excited to realise that with La Perla Living, we were selling more than just houses; we were selling a new kind of lifestyle.
Buoyed by this development, we expanded our property portfolio and grew rapidly, which left us perfectly positioned to embrace the emerging global trend of "international living". We saw that people wanted to be able to work, live and relax in locations defined by their individuality and interests, rather than their occupation. These people wanted travel and adventure, while retaining comfort and connectivity. This led us to 'upgrade' our company to La Perla International Living.
At a certain point, we realized we were spread too thinly to achieve all our ambitions. The only solution was to streamline our current company and to outsource. Co-branding with professional parties allowed us to keep our promises to our clients about the lifestyles that we could offer them. Our portfolio expanded to include even more far-flung locations, such as Vietnam and Central and South America.
Overcoming the crisis
But at the height of our success, the financial crisis struck. This meant that financing new projects became increasingly difficult. Even a brief Euronext listing under the name La Perla World was not enough to help mitigate the situation. Like so many other companies, we were severely hit by the change in the market and forced to take a major step back and regroup.
The effects of the crisis are still visible today – many real estate companies never recovered. But although a number of the original La Perla projects are now being managed or finalized by other companies, the enthusiasm, vision and insight that created them lives on.
After all these ups and downs, and through all these amazing projects, I retain my passion for beautiful houses and creating an exceptional living experience. Thanks to this, and to the talent and dedication of colleagues and partners who support what La Perla stands for, I am now able to present
La Perla Global: our fully integrated International Living and Global Access concept, which allows global citizens the homes, lifestyle and the residential mobility that they desire.
This website will explain our concepts and our strong belief in what we have to offer, as well as show you many of the stunning projects that La Perla has played a major part in creating. We're proud to share with you our successes from the past, and our ambitions for the future.
G. Duizendstraal
Founder
Email: gd@laperlaglobal.com