AQUITANE

SOUTHWEST FRANCE
This region of France is one of the very few that offers residents seaside (the Atlantic Ocean), mountains (the Pyrenees) and a foreign country (Spain) at its borders. And at the heart of Aquitane, you'll find the Dordogne probably the most beautiful pastoral area of France, with its rolling hills, ancient forests and sparkling rivers. Through the ages, man has enhanced this landscape with quaint villages, golden citadels and fairy-tale châteaux. It's an area of quiet abundance, where time seems to go more slowly. But the region is also renowned for its unique tradition of great food, good living, and traditional local festivals. Here, the romantic countryside ideal really can come true.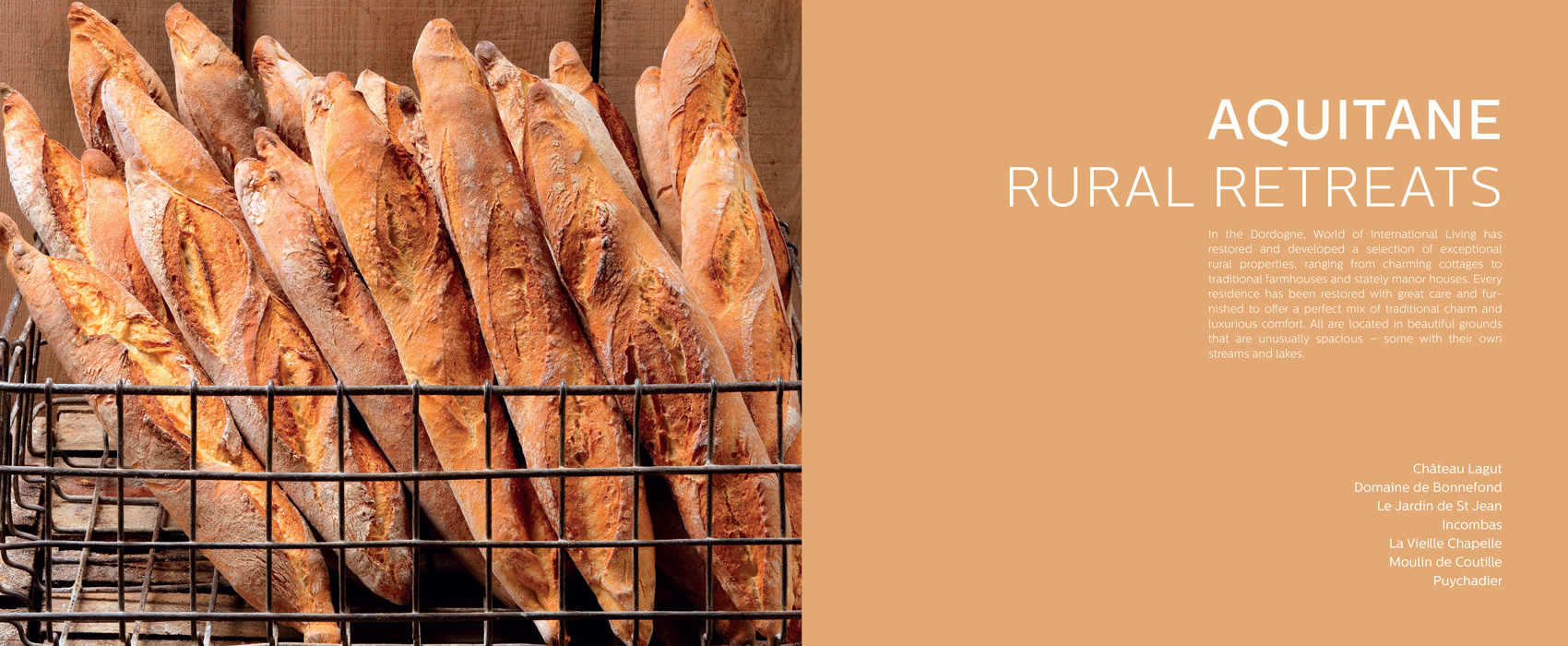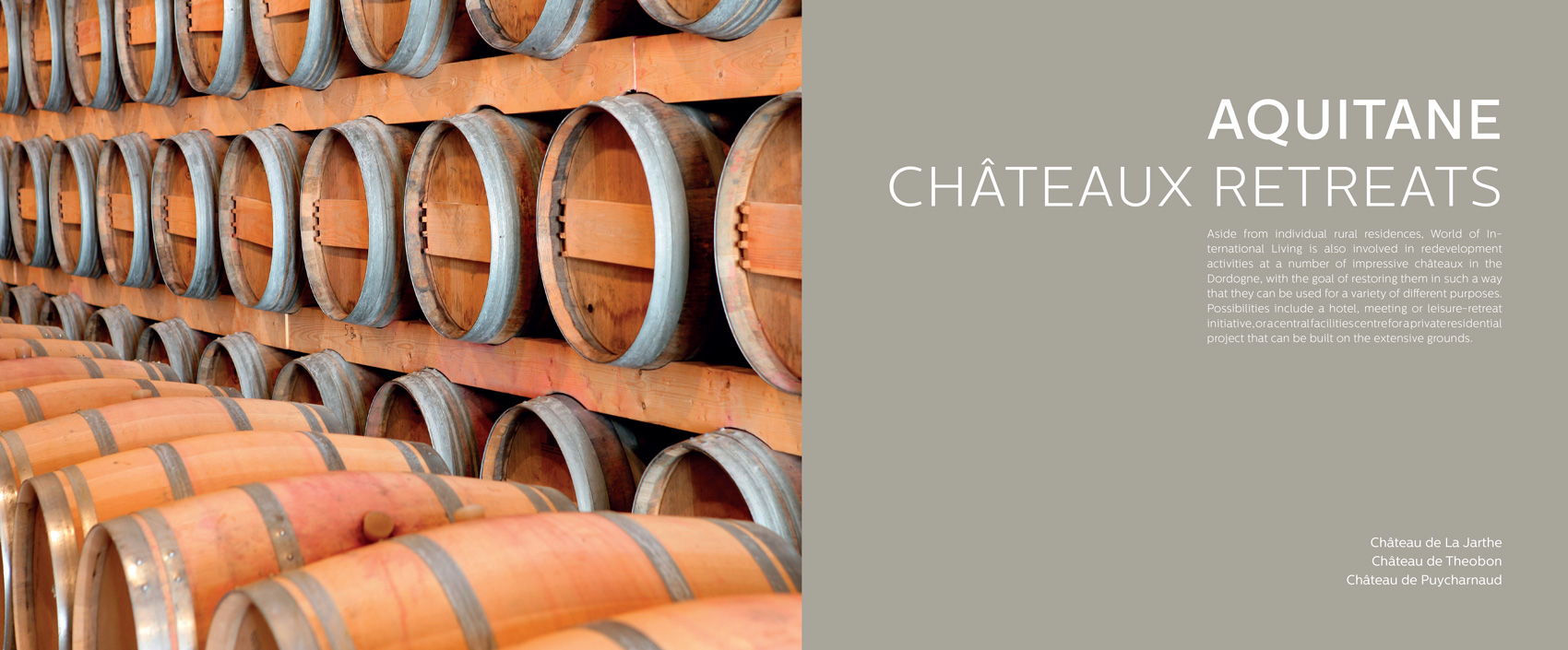 CHÂTEAU
DE LA JARTHE
Located near the city of Périgueux, the Château de La Jarthe was once a seat of the Knights of the Order of the Templar. The entrance gates lead to a classic central courtyard surrounded by crenulated ramparts and ivy-covered towers. The classically medieval impression is equally strong indoors, which features several large fireplaces, flagstone floors, beamed ceilings, stained-glass details, and rooms of a size you rarely see in buildings today. Set in a 120-hectare estate, the château occupies a commanding hilltop position with sweeping panoramic views of the French countryside.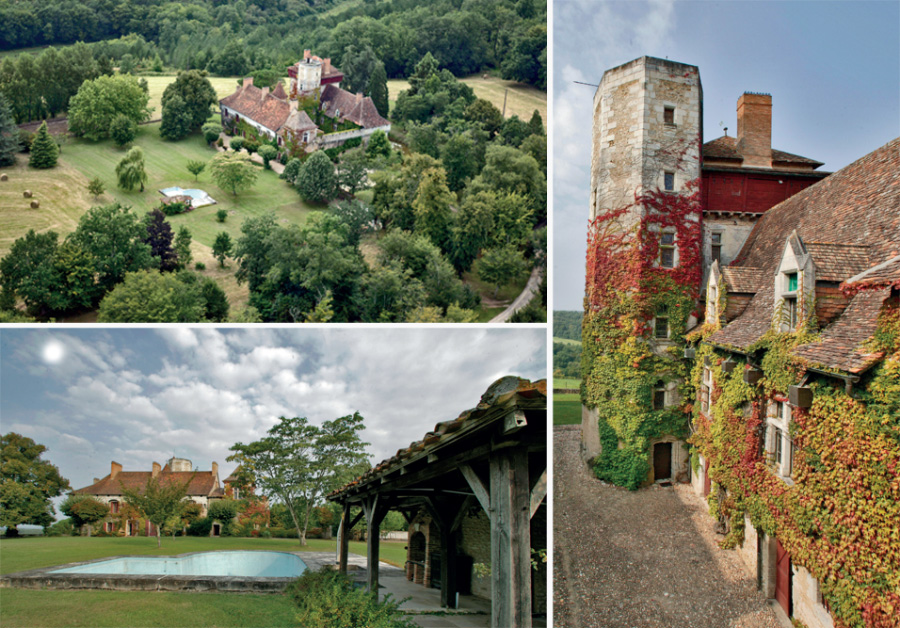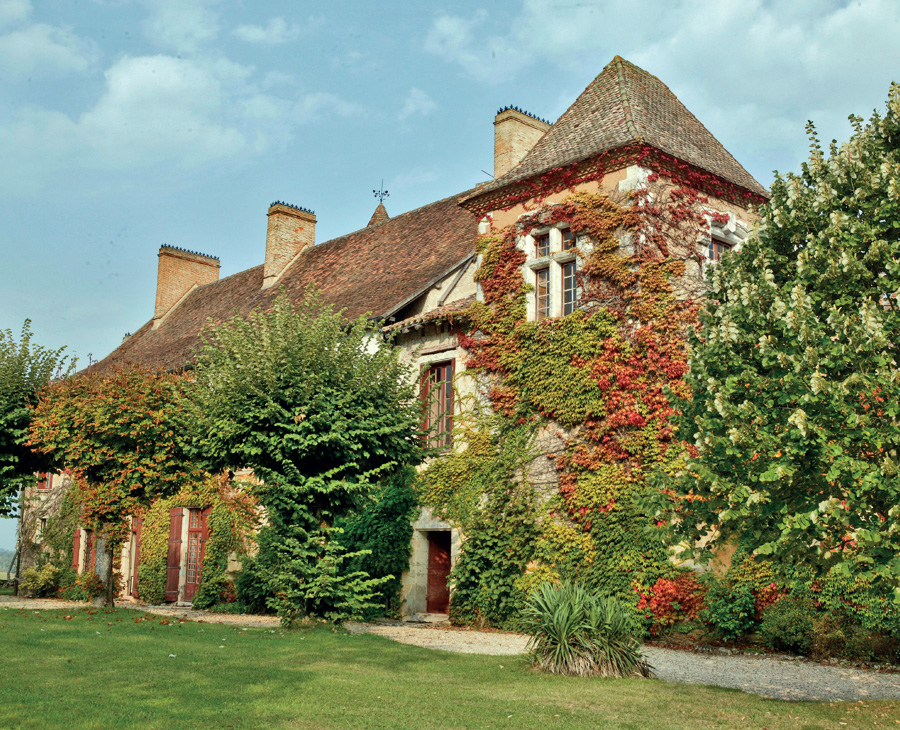 CHÂTEAU
DE THEOBON
Château de Theobon dates back to the 15th century, and is built in a U-shape around a large courtyard on top of a gently rising hilltop plateau. The building was built on the remnants of a strategic Roman fort and is bursting with authentic architectural details. Although the château was partially destroyed during the French Revolution, it was carefully restored afterwards with unusually large windows for the period, providing views out on to the rolling fields of the estate and the surrounding countryside.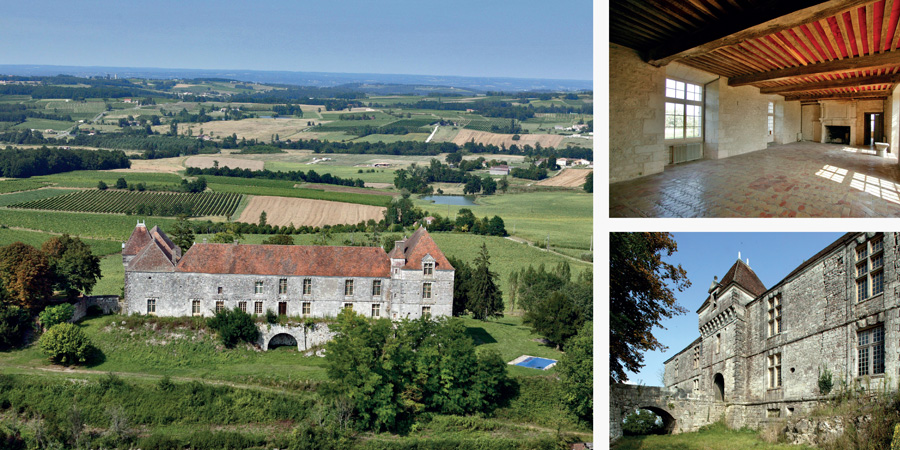 CHÂTEAU
DE PUYCHARNAUD
Located near the ancient city of Angoulême, Château de Puycharnaud –  which dates from the late 1800s –  once belonged to Jacques de La Ramière, adviser to Napoleon III. It features dozens of lavish rooms and several private apartments, a large dining and conference hall, numerous large fireplaces, a grand old oak library and an atmospheric chapel in the castle's cellar. Situated on 30 hectares of land, Château Puycharnaud is surrounded by exquisite gardens with majestic trees and its own private lake. There are already a variety of recreational facilities on the grounds, including tennis courts and a swimming pool.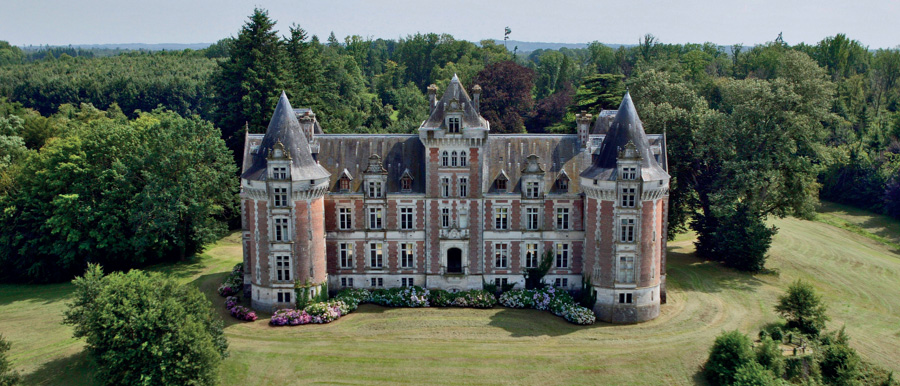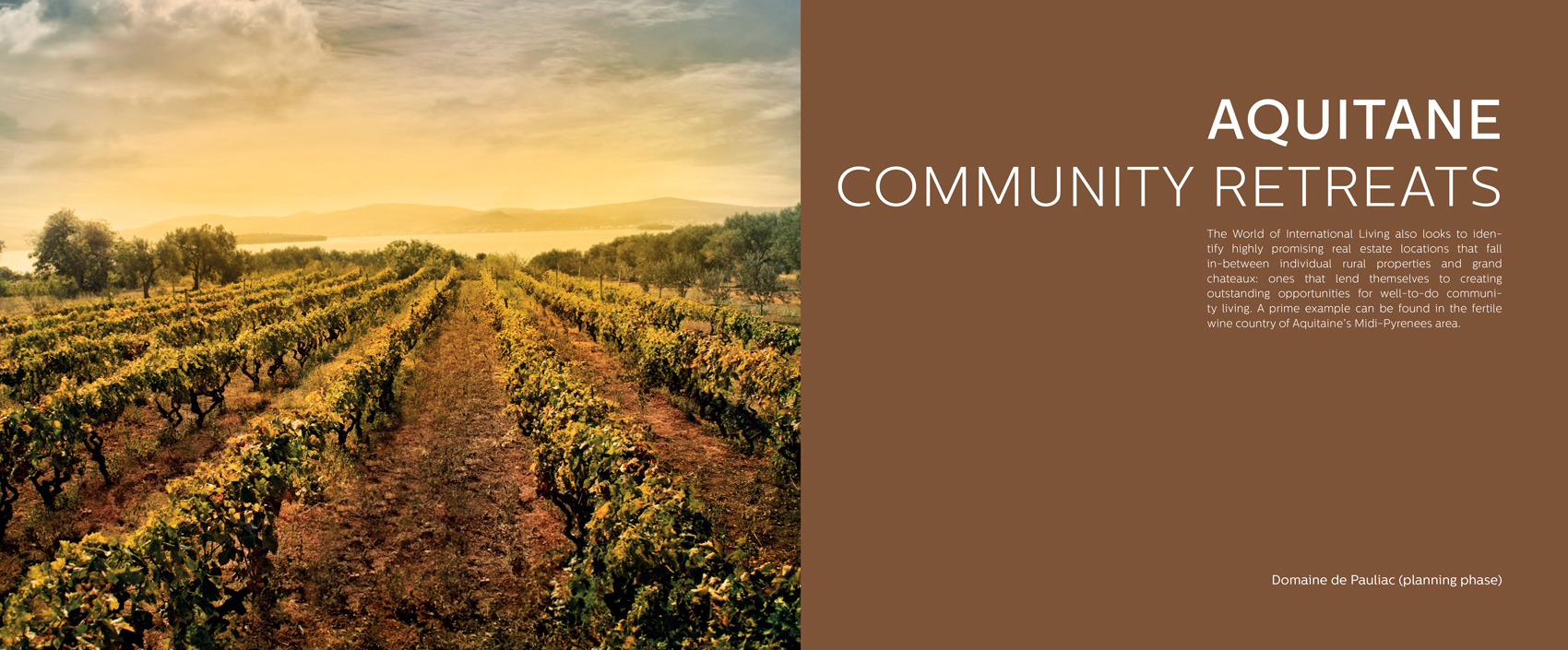 DOMAINE DE PAULIAC
(PLANNING PHASE)
Near Mirepoix, a medieval gem of a town, you'll find Domaine de Pauliac – a 69-hectare property parcel. Aside from a manor house, two pools and a few small outbuildings, the property consists completely of large, terraced hillside slopes with expansive views. Although punctuated by beautiful mature trees, these slopes are primarily grass covered, making them extremely ready and suitable for development