THE WORLD OF INTERNATIONAL LIVING

Sometimes, groundbreaking new technology can lead to trends that permanently change the very ways in which we live. One example was the innovative manufacturing processes developed during the industrial revolution, which shifted the population mass from the countryside to cities, and marked the start of modern urbanization. With the dawn of the electronic age, the late 20th century saw the start of another such shift that is changing our lifestyles, as well as where we call 'home'. The World of International Living is dedicated to helping people get the most enjoyment and convenience out of both of these new trends.
INTERNATIONAL LIVING
IS A LIFESTYLE FOR
TODAY'S 'ACTIVE
INDIVIDUALISTS'',
WHICH GIVES THEM
TRAVEL, ADVENTURE AND
COMFORT COMBINED.
HOW WE LIVE –
THE INTERNATIONAL LIVING LIFESTYLE
Digital communication technology has made today's society more mobile, yet more connected, than we could ever have imagined. And just like in that earlier revolution, the new digital age is presenting new possibilities for
structuring and living our lives. This includes a lifestyle that is defined more by your own personal individuality and desires, than by the requirements of your occupation. It's known as International Living.
The concept and growing popularity of International Living was first identified more than 15 years ago. The phenomenon was further explored and defined over the years, using independent quantitative and qualitative market research to pinpoint its essentials.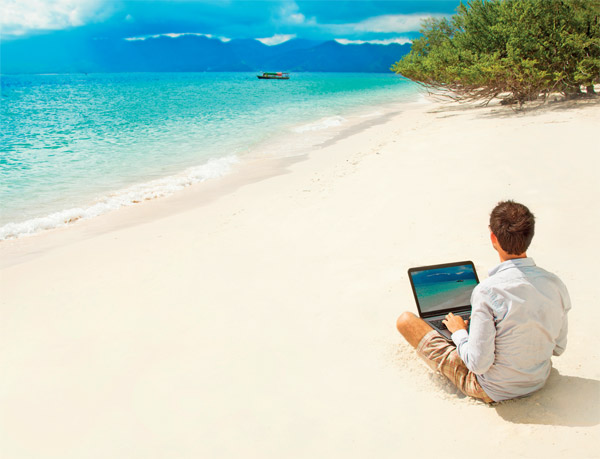 The things that matter most
International Living is about putting more value on your personal freedom and comfort than on outward signs of wealth and success. It's about working, living and relaxing when and where it suits you best. This was made possible in the first place by the new ability to instantly communicate and otherwise organize our lives electronically from wherever we are.
Have laptop, will travel…
International Living was further fuelled by developments such as the proliferation of cut-rate airline fares to far-flung destinations, the explosion in affordable and increasingly sophisticated wireless communication, and the opening up of new opportunities in the field of international investment, residency and citizenship.
Getting more out of life
The huge group of well-educated, successful baby-boomers now entering the later part of their lives largely feel that they have achieved their personal ambitions. They now want more out of life, and are the ones primarily responsible for the great growth in the market for travel, consumer durables and second homes. They all travel frequently – and not primarily for business, but to enjoy experiencing new things and new places.
At home around the world
A key factor of International Living entails owning property in two – or more – different countries. However, the research indicates that it is not quite the same thing as just having a second holiday home. International Living is about moving easily back and forth, continuing to work, live and enjoy wherever 'home' is at that moment – rather than just holidaying abroad.
The flexibility to grow
Although International Living is currently practiced mostly by well-to-do 'youthful seniors', it appears to have less to do with age demographics than with individualism – the desire to grow and expand one's personal universe. The fact that 62% of the young-to-middle-aged work force included in the research said they already work in a very 'mobile' way suggests that even more people will come to expect the same kind of flexibility in their personal lives as well.
WHERE WE CALL HOME –
THE GLOBAL ACCESS CONVENIENCE
The individual flexibility of International Living ties directly into a parallel trend, in which increasing numbers of highnet- worth individuals are acquiring resident status – or even citizenship – in other countries.
The technological advancements that made a completely connected lifestyle – and International Living – possible is also facilitating innovative new business models, in which an international orientation and access is crucial to unlocking new economic opportunities. For those who travel often, Global Access can immediately reduce visa hassles and security concerns. On a personal level, it also opens the door to superior education, career and healthcare opportunities for oneself and one's family.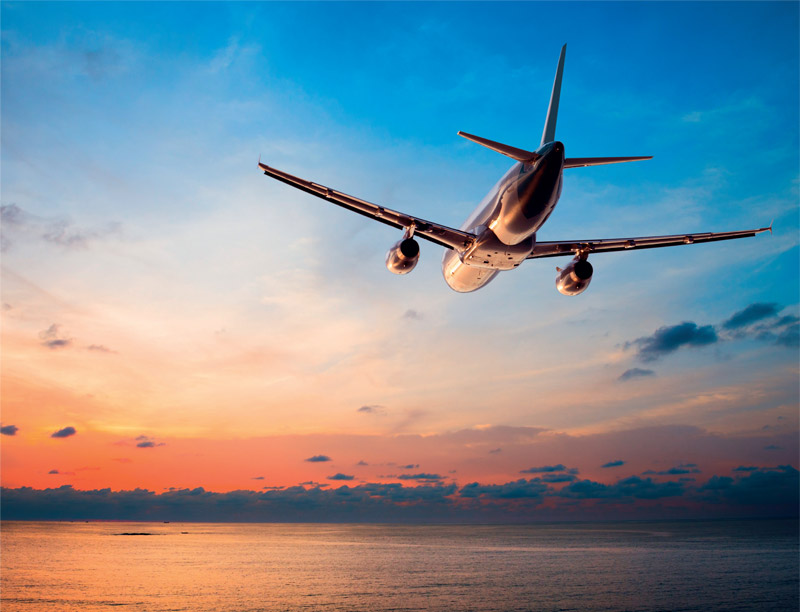 Two in five – and growing
Recent research confirms that for these and other reasons, more than two in five high-net-worth individuals today have lived – or are living – in more than one country. It is also clearly a movement that is still expanding and growing.
More countries, more programs
The number of residence-by-investment and citizenship-by-investment programs are on the rise – especially in Europe. In recent years alone, new programs have been introduced in Greece, Malta, the Netherlands and Spain. These join an already impressive number of others around the world that either allow direct citizenship by investment or offer routes to it.
Expanding parameters
The various programs now in existence around the world each have their own specific elements, requirements and benefits. These parameters can change and expand rather quickly: in 2014, for example, the EU Commission began allowing citizens of Dominica to travel visa-free to the Schengen Area. It is therefore advised that you consult a citizenship-by-investment expert to ensure that you
have the latest information regarding opportunities and conditions.
Insight into possibilities
In general, it is possible to take advantage of such opportunities without giving up one's current nationality. It is, however, imperative that you check the laws of your current country of citizenship to ensure that you are in a position to legally acquire a second nationality. A citizen-by-investment expert can also offer insight into this, and a clear overview of the specific possibilities open to you.
Residence programs
Belgium, Canada, Croatia, Dubai, Hong Kong, Jersey Monaco, Portugal, Singapore, Spain, Switzerland, The Netherlands, United Kingdom, United States Citizenship programs Antigua & Barbuda, Austria, Cyprus, Dominica, Malta, St Kitts & Nevis